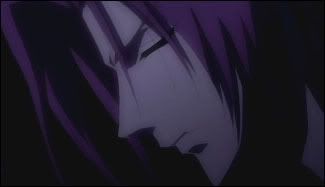 Guren purposely putting himself in the dark. No Guren you do not deserve to be alone.
The dark is not where you belong! :__:
Whenever I listen to the
少年陰陽師
dorama cds, especially
Tenkou
hen and the last part of
Kazane
hen, I end up crying. ;___;
So, it's no surprise that I was touched watching episode 9 today. Wow,
Masahiro and Guren
...that's some strong stuff. I especially love the scenes from when Masahiro was younger and Touda would always be around him.
In Tenkou hen we find out why he took the figure of Mokkun.T__T So sweeet!
When I first started listening to this series, my favorite was Guren but after the first cd, I started to like Masahiro more. I'm just really impressed by him. I mean he's only 13 years old and look at how hard he works...not to mention, he's
Abe no Seimei's
heir (even tho, his older brother is just as capable) and there's also the fact that Masahiro is admired by Touda of all beings. That's got to count for something. If the anime gets to the Tenkou arc, I'll be anticipating it!! And I also wanna see Seimei and Wakana together. Anyhow, I really hope the novel continues up until Masahiro reaches his late teens. That would be awesome.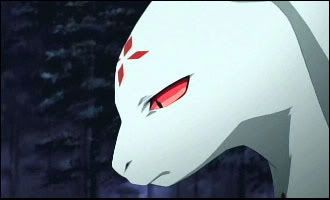 Mokkun feeling guilty after not being able to protect Masahiro from being fatally wounded and after thinking Masahiro was dead proceeded to go beserk.
Current Location:

Tokyo

Current Mood:

touched

Current Music:

Mago Raji 5